Automotive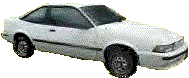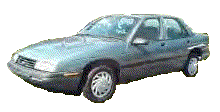 ©
Some of today's vehicles are equipped with Anti Theft Systems known as V.A.T.S. Vehicle Anti Theft System. This works with a computer chip built into the key,which will resemble a black square. GM, Pontiac, Chevrolet, Cadillacs, and other GM products may come equipped with VATS.
Some Ford Products are equipped with P.A.T.S, Passive Anti Theft System. This is a radio relay , undetectable by sight. This transponder is hidden in the head of the key.
In the year 2000 to current , GM, Pontiac, Chevrolet, Cadillacs, have changed from V.A.T.S to a Transponder in the heads of there key,which will not require a computerized machine to program the key in order for the vehicle to crank. You can do an on board programming on these vehicles for key duplication as well as lost keys. Be advised this will not work if the 1st number in the vin starts with a 2. You will than have no choice but to visit your local dealer in order to have an operating key.
We are equipped for Ford, Chrysler PIN REQUIRED, GM, Honda, Mitsubishi, Nissan,Toyota, and many other type transponder Vehicles. We are currently in the process to update our services for other foreign vehicles as new models become available.
We can duplicate many non Transponder High Security Automotive keys such as Mercedes, Lexus, BMW, Saab, Volvo, as well as other models vehicles, please see Luxury Cars .
We will advise you at the time of service if your vehicle has the Transponder.
If your luxury vehicle has this Transponder, you will have to take it to your dealer to be programmed. We currently unable to program these types of luxury cars.

Helpful tip
when you purchase your vehicle, ask your sales person for the key code.
Then if you should lose your keys, you can call your local Locksmith, and they can create a key with this code number.
Pricing on transponder keys vary
Key Duplicating for Transponder at Office
This includes programming
Ford 1998 -CURRENT computer hook up $60.00
Mitsubishi Transponder $100.00
Honda $50.00 Honda sidewinder $90.00
Chrysler $75.00
Toyota $125.00
Nissan $125.00
Chevrolet Transponder $40.00
Lexus cloned $90.00
Pricing for when keys are lost
Ford 1998 -CURRENT with computer hook up $200.00
Mitsubishi Transponder $200.00
Honda $200.00
Chrysler $200.00
Toyota CALL FOR PRICE
Nissan CALL FOR PRICE
Chevrolet Transponder $200.00
Chevrolets have a 30 minute programming.
All copyrights and trademarks of their respective companies Copyright 2017
McTyre Lock & Safe.© - All rights reserved