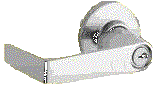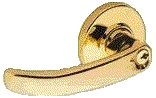 Do you have an employee that will be terminated,
and you need to Rekey your locks?
Have too many keys out?
Disorganized with too many keys?
Locks falling apart, and falling off the door?
Just moved in, And don't know who has keys?
We can provide fast courteous service, with reasonable rates.
Free quotes.

HELPFUL TIP
Rekeying your locks after employee termination helps protect your business from disgruntled employees who try to use their keys to re-enter the building.
We offer a large line of Commercial harware for any business needs.
We can set up a master key system which will make our business run effectively and smoothly. As well as a great system for key control our Private keyway.
All copyrights and trademarks of their respective companies Copyright 2017 McTyre Lock & Safe.© - All rights reserved